Description
UNA | The Laughing Man Remix | Volume 3 | Cool Jewel SV3
Sold only as a vinyl record.
Volume 3 released June 3rd USA record stores: Amoeba, Rasputin's, Twist & Shout, Base, Moods, Gramophone, Reckless, Electric Fetus, Dope Jams, Rebel Rebel, Turntable Lab, Platinum, Waterloo, Play De Record, Slinky, and Treehouse. Also in Japan and UK record stores.
Track List:
A1   The Astronomer (Heath & Skaggs)

5:59

A2   The Astronomer (John Tejada)

6:38

B1   The Laughing Man (Nightmares on Wax)

4:39

B2   The Myth (DJ Cam)

4:15
From the self-release The Laughing Man EP
UNA website: http://unamusic.net
©2013 Nice and Larsen
Art Direction by Bellini Design
Photography by Tom Vack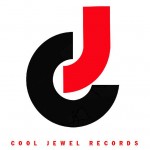 Cool Jewel Records. Made in U.S.A. All Rights Reserved
PO Box 31370, Los Angeles, CA 90031
Unauthorized duplication is a violation of applicable laws.